'Women in STEM' interview featuring AMPERE scientist Delphine Longuet
'Women in STEM' interview featuring AMPERE scientist Delphine Longuet
In the AMPERE project, building inclusive communities is vital. Diversity is an added value for the team in order to work effectively in synergy. Consequently, a 'Women in STEM' series of interviews has been created to feature all the amazing female scientists who work in AMPERE and their paths into science.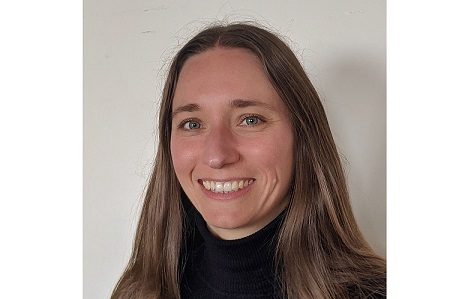 Delphine Longuet is a Formal Methods Research Engineer at Thales R&T. In this interview, Delphine talks about her experience as a woman in STEM and as a member of the AMPERE team.
1. How did you become interested in engineering and formal methods? What was your motivation to choose your career path?
I always liked mathematics. When I discovered that computer science had mathematical foundations, I decided to follow computer science studies. I liked the idea of applying mathematics to formally reason on programs and their specifications. I defended a PhD thesis in formal methods of testing and then got a position as an assistant professor at Université Paris-Sud, where I taught modelling, testing, and formal verification. Recently, I came into the industry and started at Thales R&T, in order to be closer to the possible applications of formal methods and to the industrial needs. Now, I like to contribute to the transfer of techniques and tools from the academic world to industrial practice.
2. Have you encountered or faced any challenges while working in STEM? 
I think the main challenge, at least in the French academic world, is to find your place and to make your own path. It is a continuous struggle, and you have to discover the rules of the game by yourself because nobody really guides you. To find a postdoc, to apply for a permanent position, to belong to a research community, to be acknowledged for your work, there are many untold customs or ways to act that make the path difficult.
3. Where and how do you see AMPERE technology being developed 5 years from now?
The AMPERE technologies answer to a growing need for using parallel computation in the most efficient way, and in the context of ground transportations, in a safe and secure way with respect to standards. The growing use of parallelization in critical systems makes the AMPERE toolchain essential for future use in the design and development of new systems. I hope it paves the way for larger use of parallel code generation tools, and their qualification to be used in certification processes.
4. Do you have any advice or message for young girls and women pursuing a career in STEM?
Count on nobody but yourself. Your fate is in your hands, make your own way!